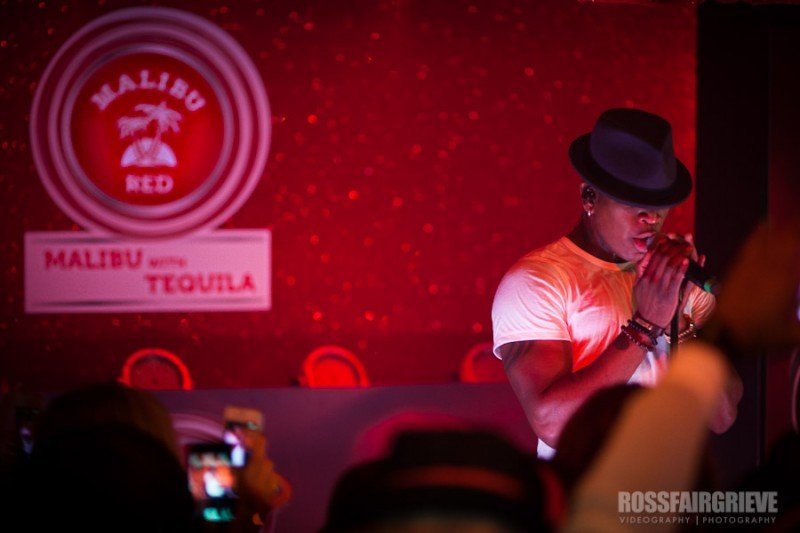 Things have been a bit mad here lately. So mad, in fact, that I've been meaning to post a few photos from some recent shoots for over a month and I'm only just getting around to it!
At the start of October, the nice people at Malibu got me in to photograph a couple of events related to the launch of their new product, Malibu Red. Unless you're strictly Classic FM, you'll probably recognise the fella in a lot of the photos as Grammy award winning singer, songwriter, dancer, actor and all-round talent hog, Ne-Yo. As the creative director for Malibu Red, a drink that blends Malibu with Tequila, Ne-Yo has been closely involved in the new drink's development. In Ne-Yo's own words:
"From music to film and everything in between, Malibu and I have been working behind-the-scenes to create a rich experience for Malibu Red that allows me to naturally bring my story telling, acting, singing and dancing to the table. Beginning with its smooth and fiery flavour fusion, we will bring Malibu Red to life in a way that invites you to be creatively inspired."
The first event was the official launch of Malibu Red, with Ne-Yo performing a really intimate gig to the select audience at the Salon Club at Embassy. The second event moved to Mayfair's 2 & 8 club for a laid back session with a small group of journalists, during which Ne-Yo knocked up some of his favourite Malibu Red-based cocktails and challenged everyone to come up with their own.
And, before you all ask: no, I didn't get smashed on Malibu Red during the shoot…that would be irresponsible and would invalidate my public liability insurance. And yes, I'm THAT rock n' roll.